Custom themes
The new custom themes feature is a great way to add personal touch to a dashboard. With custom themes it is possible to customize variety of widget style properties including changing colors, adding borders or rounded corners.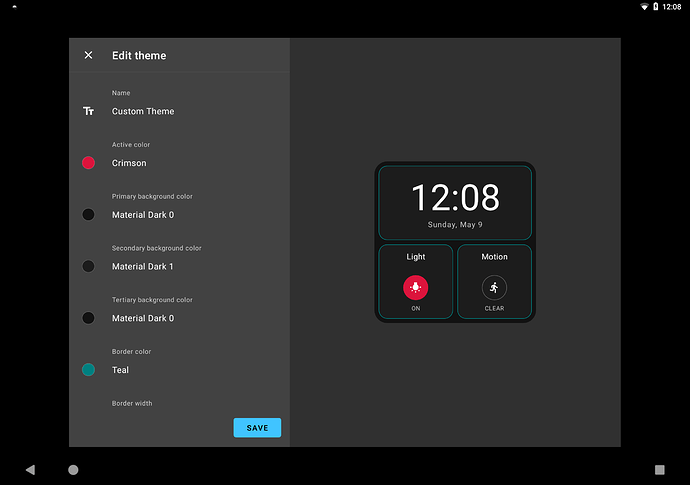 Starter version can have up to 2 custom themes, in addition to the standard themes.
Premium users can create unlimited number of themes.
Custom widgets
This release adds Custom widgets feature available in HomeHabit Labs.
Custom widgets allow rendering a fully custom widget within existing dashboard. Custom widgets can show and act on any data available from the connected platforms. These widgets are written in JavaScript as Web Components.

This is an extremely experimental feature. Please make configuration backup before enabling this feature.
For more information about how to enable and create custom widgets: [Labs] Custom widgets.
---
HomeHabit 8.0
Available starting May 9, 2021