Media widget
Lots of requested improvements for Media widget added this release.
The widget layout has been updated to better accommodate album cover art and the new functionality. As always widget layout adjusts to its size and shows as many components as possible. For smaller sizes (2x2 and smaller) tapping the widget will now open a popup.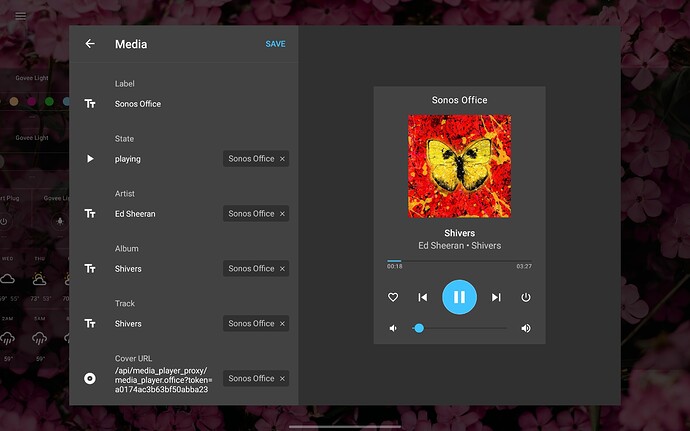 New Media widget properties
Label
Album text
Duration
Position
Volume
Volume mute
Buttons
Extra buttons
Up to 2 extra buttons can be added to the layout. There are number of common predefined button configuration, but there is a custom option as well.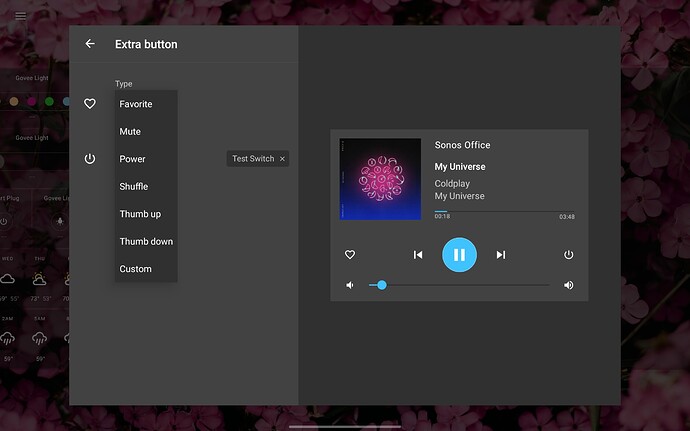 Thank you
If you enjoy using HomeHabit, please write a review in the Play Store. The ratings are important to support growth and help even more users to discover the app.
---
HomeHabit 20.0
Available starting October 23, 2021