We have number of interesting features available in this release. Please read more details below and check it out in the app. Thanks!
Share your experience!
We would love for you to share your experience and your unique smart home setups. Any posts, comments, screenshots or videos are highly appreciated. Please share it here.
---
HomeHabit Labs
We are introducing a new type of features available in the app under HomeHabit Labs. These features are functionalities and services that are experimental in nature and, often, may fall outside of most hubs capabilities. The aim of this category is to discover features that bring the most value to smart home dashboard users.
In this release we are starting out with Google and Outlook Calendar integrations.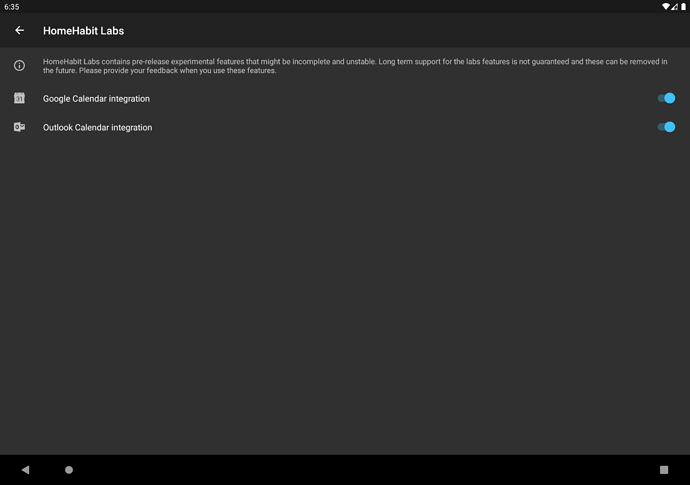 Important notes for Labs
Introducing HomeHabit Labs will allow us to bring some exciting features into the app and get early response from the users, even when we are unsure about long term viability of a given feature.
Long term support for features in Labs is not guaranteed and these can be removed in the future depending on usage and user feedback.
Please provide your feedback when you use these features. That is a crucial part that helps us better allocate resources and focus on features that serve the community in the best possible way.
Your patience with functionality from Labs is highly appreciated. These are pre-release experimental features that might be incomplete and/or unstable.
You can enable Labs in Settings; the category is disabled by default.
Google and Outlook Calendar integrations
Calendar is an instrumental piece of managing our lives. This tool is missing from most of the hubs and we are excited to experiment with this feature in HomeHabit. We are bringing this capability by integrating with external sources. The events from your Google or Outlook calendars can now be displayed in the Calendar widget on your wall with just a few taps.
The feature is experimental and, as always, we appreciate your feedback and photos of how the new capabilities are being used.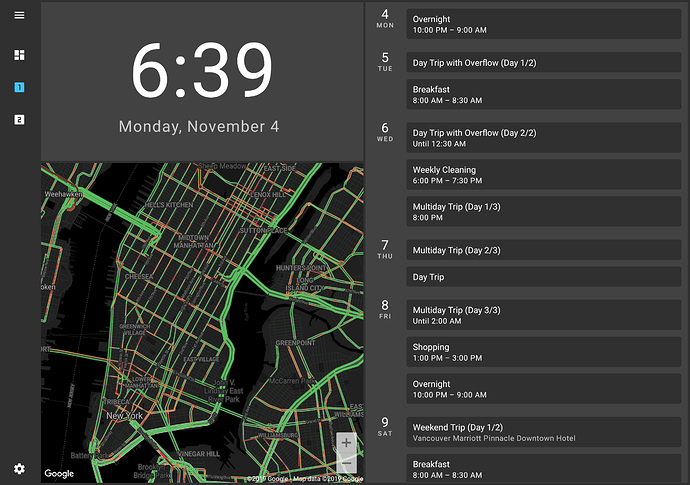 Device update time
With this release, you can now see the last time device state has been updated. Thus, HomeHabit will display the last time a door was opened/closed, a motion sensor was activated or a switch was flipped. This functionality increase your awareness and monitoring ability of your smart home.
You will notice new update time property in widget editor for many widgets that have this new ability. By default, the update time is shown for all sensors, and is available for switches, gauges, and several other widgets.
The app will work with platform capabilities to provide this additional information. For platforms that provide update time seamlessly (e.g. Home Assistant), HomeHabit will automatically pick that information up and display it in a widget. For other platforms, the app provides a separate widget property that can bind a time item.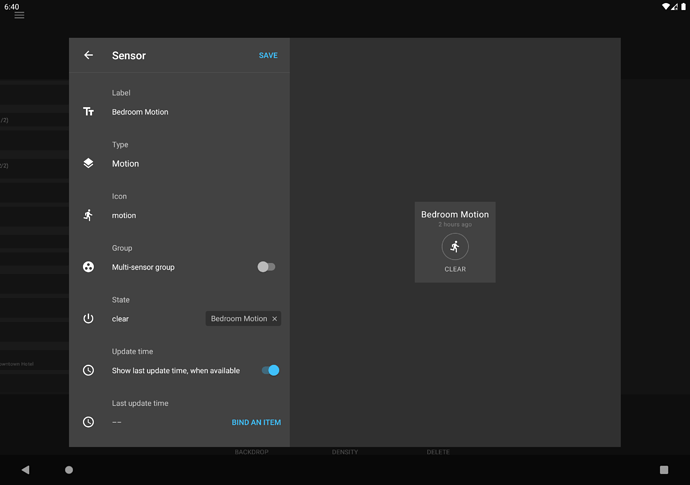 Other notable changes
Up/Down style for Dimmer widget
Light will turn off when clicking outside of color selector in Light widget
Support for RTSP video streaming in Camera widget (experimental, please report any issues)
Various bug fixes
Map widget is not loading on some devices
Item selection is broken when configuring Tasker action
Icons from extra packs are not working when using it in text-based configuration and import/export (community topic 1, community topic 2)
---
Platform specific changes
OpenHAB
Home Assistant
Support for plant component
Support for input_number component
Support for weblink component
Support for light groups
Garage and window covers are incorrectly qualified as generic cover
Domoticz
Support for standalone Barometer device
Wink
Fan device support (on/off only)
Hubitat
Improved garage door and window shades device support
Vera
Thermostat mode is not read correctly
ioBroker
Fix for variety of missing devices after successful connection