The UI shows this errors when I added 7 Pages to the premium version of the app. @igor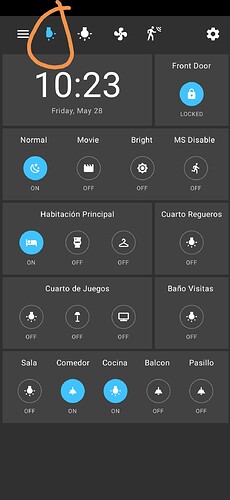 Any ideas why is this happening? @igor
@Jesusmanuel80 Generally, dashboard UI is not optimized for smaller screens yet. While things do work on any screen size, there is certainly some "polish" missing.
In this case, there just not enough space for so many items, and the app might need a different UI solution for a small screen.
Well, I hope this is something that can be solve in the near future, i want to start offering this app with the hubitat and Vera integration to my clients. Thanks man.
Fixed for the next release (15.0)
This topic was automatically closed 30 days after the last reply. New replies are no longer allowed.