HomeHabit iOS Beta is here!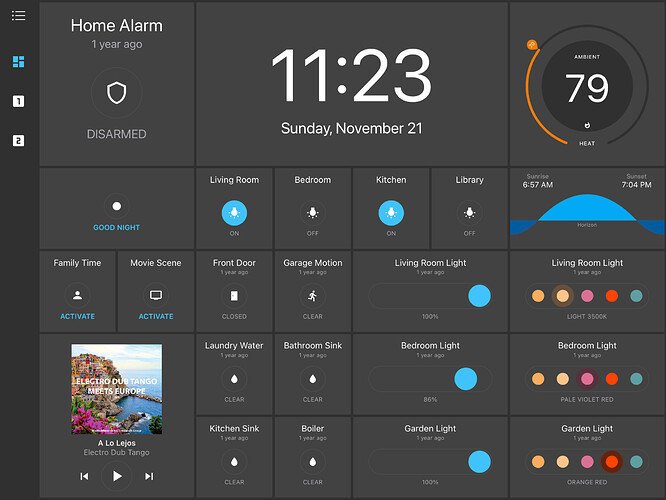 Limited features
This is an early beta release, so it has limited features:
Configuration can be done only using Remote Admin or import/export

To authenticate for some platforms after config is applied, such as Home Assistant, platform can be edited in UI

Some widgets are not available yet, such as Camera, Donut, Custom widgets
HomeHabit Labs features might not work fully
Only iPad is supported right now
While the app is beta it will have all Premium features available by default. After the beta is complete, it will use similar pricing as the Android version.
Future updates
The current plan is to release updates as they come until there is a parity with the Android version.
Rough list of the upcoming updates:
Complete remaining widgets
Add missing features for dashboard (backdrop) and screensaver
UI editor for integrations, screensavers and themes
iPhone support
How to get it?
Beta version is distributed through TestFlight.
You can join the beta using this link: https://testflight.apple.com/join/KbpFHzx0
After that HomeHabit can be installed through TestFlight app on your device.
At the beginning the number of beta users is limited to 50. That will increase as builds get more stable.
Feedback
Please give it a try and report any problems either in this thread or directly through TestFlight feedback functionality.
Thank you!