Merry Christmas everyone!
Time for another release, possibly the last one of this year. Enjoy!
News widget
The new widget that can display a feed from any public source. It pairs nicely with the new RSS integration mentioned below.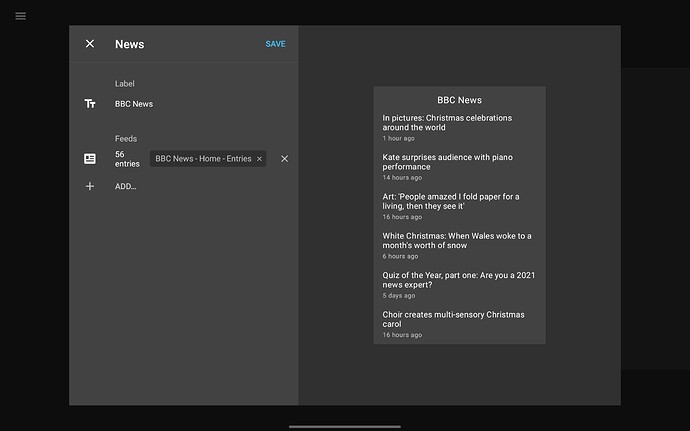 RSS integration
This integration connects to any publicly available RSS feed. Both Atom and RSS formats are supported.
Available for all licenses
HTTP integration
Adds ability to create an HTTP request that can be triggered by the action widget. Request is configurable with method (GET, POST, PUT), headers, body, username and password.
Available for all licenses
Thank you
If you enjoy using HomeHabit, consider writing a review in the Play Store. It would help more users to discover the app.
---
HomeHabit 23.0
Available starting December 24, 2021