Dashboard density
Dashboard Editor adds a convenient density picker to quickly modify dashboard grid size. Density range is dependent on device screen size.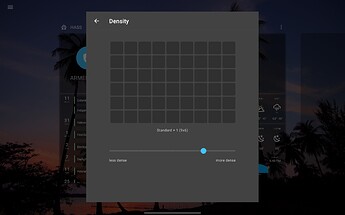 When number of rows or columns is reduced, any existing widgets that overflow will be highlighted, until widgets are reorganized.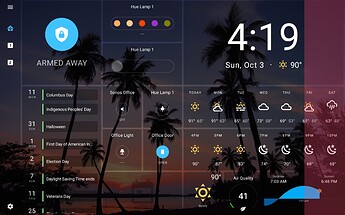 Custom density
Just as before, custom dashboard grid size can be set in Remote Admin using JSON configuration.
Other changes
Improved phone support
Weather Forecast widget times are now localized
Fix for MQTT items with different subscribe and publish topics
---
HomeHabit 17.0
Available starting October 3, 2021