HH was working flawlessly until a few weeks ago. Now it constantly says "Disconnected from Home Assistant. Trying to reconnect." The only way it will work is if I close HH and reopen the app. Then it will work for about 20 minutes or so, until the next time I wake HH and the error will be there again.
The Home Assistant log shows the following error (the ip address in the error is my Galaxy Tab with HH):
"Login attempt or request with invalid authentication from 192.168.7.45 (192.168.7.45). Requested URL: '/api/'. (okhttp/3.14.9)"
Picture of the error on HH is here: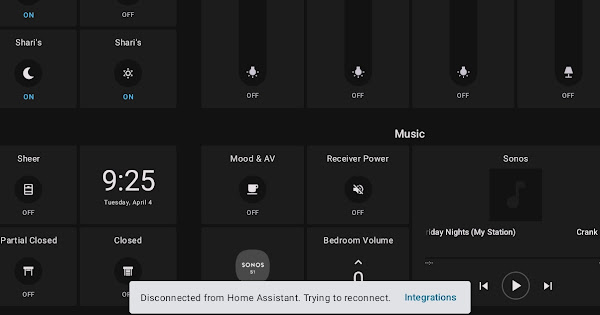 Any help would be appreciated.