Good afternoon All,
What are the known differences between Basic, Premium and Premium Plus.
Thank You
Dom
@Poordom Differences between licenses are listed in the app on license upgrade screen (screenshot below).
In summary:
Basic: 1 dashboard (3 pages), 1 platform integration, and few other service integrations.
Premium: Everything in Basic + unlimited dashboards and platform integrations. Unlimited themes, screensavers, etc. One-time payment, per-device licenses.
Premium Plus: Everything in Premium + all supported integrations. Subscription (free trial available), install on unlimited personal devices.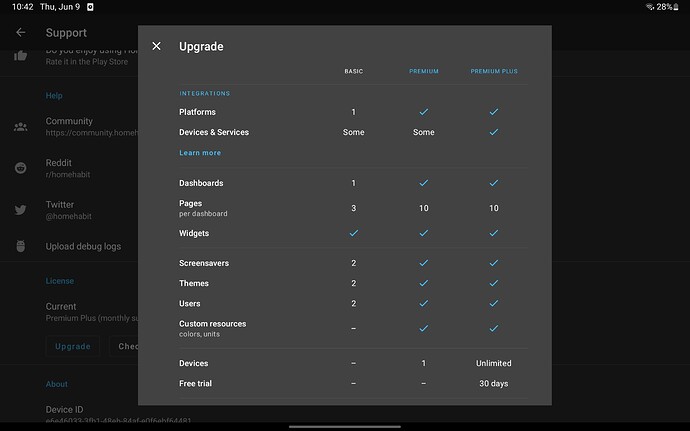 Thanks Igor, I had missed that.
Dom
This topic was automatically closed 30 days after the last reply. New replies are no longer allowed.